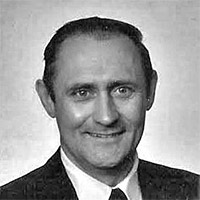 Dr. Joseph E. Doninger, MSc, BSc, is Focus Graphite's Director of Manufacturing and Technology. Dr. Doninger is an internationally recognized graphite processing expert and an inventor of 6 patents and an author of over 29 technical papers and presentations related to graphite and minerals processing and the use of graphite in energy storage systems.
Since joining Focus Graphite in 2012, Dr. Doninger's work has been integral to the company's research and development program. His work explores ways to optimize the suitability of the high-quality flake graphite found at Focus' properties for various battery and energy storage applications.
To read details of Dr. Doninger's publications and technical presentations, please click on the links below.